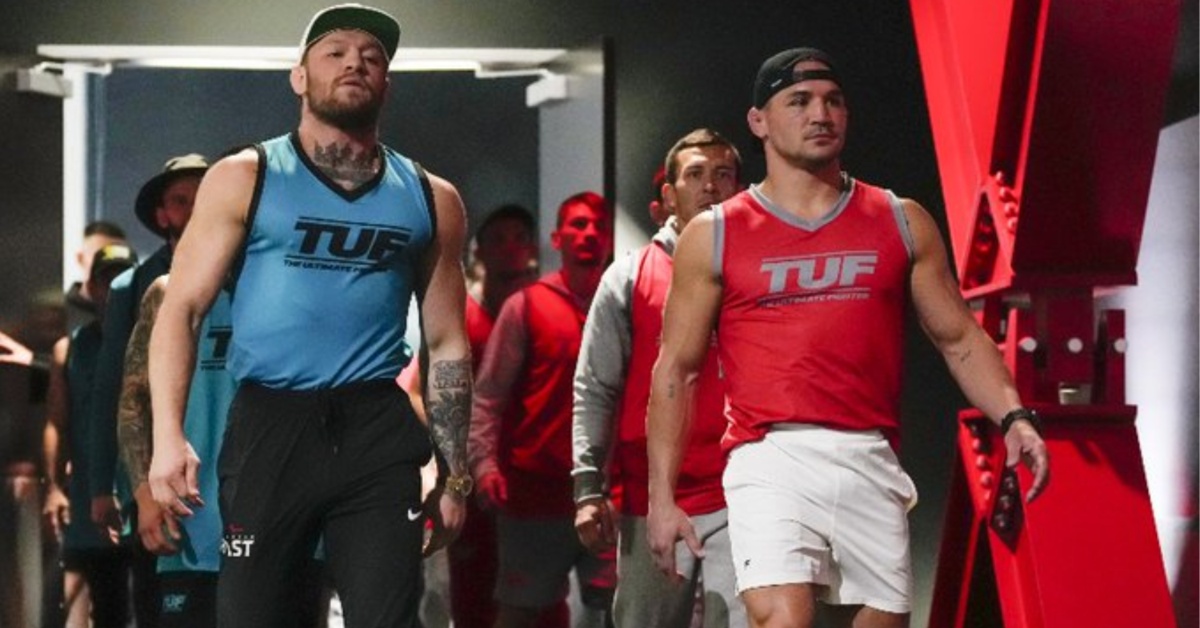 Former two-weight UFC champion, Conor McGregor, has claimed the organization are no longer interested in a planned bout between him and former lightweight title challenger, MIchael Chandler, next, with the Dubliner insisting nevertheless, that he is willing to clash with "anyone" in his planned return.
McGregor a former undisputed lightweight and featherweight champion under the banner of the UFC, has been sidelined from active competition since July 2021, fracturing his left tibia and fibula en route to a doctor's stoppage TKO loss to common-foe, Dustin Poirier in the opening round of their trilogy rubber match.
As for Chandler, the Kill Cliff FC mainstay himself has yet to return to the Octagon since suffering a third round rear-naked choke defeat to Poirier back in November of last year at UFC 281 at Madison Square Garden. 
Earlier this year, the pair served as opposing coaches on The Ultimate Fighter 31 – with a matchup at the welterweight limit between the two expected to take place at the time of publication.
However, in the days and weeks following former interim lightweight champion, Justin Gaethje's stunning symbolic BMF title win over the aforenoted, Poirier at UFC 291 at the end of July – McGregor has fast switched his attention to a bout with the Arizonian, appearing to veto a bout with Chandler. 
Conor McGregor claims Michael Chandler bout has been vetoed by the UFC
And overnight, the Dubliner has now claimed that the UFC are no longer interested in a bout between him and Chandler, however, insisted that if they truly wanted him to fight the latter, he would.
"I'll do it if they (the UFC) want, no prob," Conor McGregor posted on his official X account. "I don't think they want him (Michael Chandler) no more tho. There's loads of juicy fights around and my return date is my return date. I never gave a f*ck about who it was. Ever. I'll fight anyone. I'll even fly them to me, ask (Paulie) Malinaggi (Malignaggi). Flown in and bet around." 
Who would you like to see Conor McGregor fight in his return to the UFC?