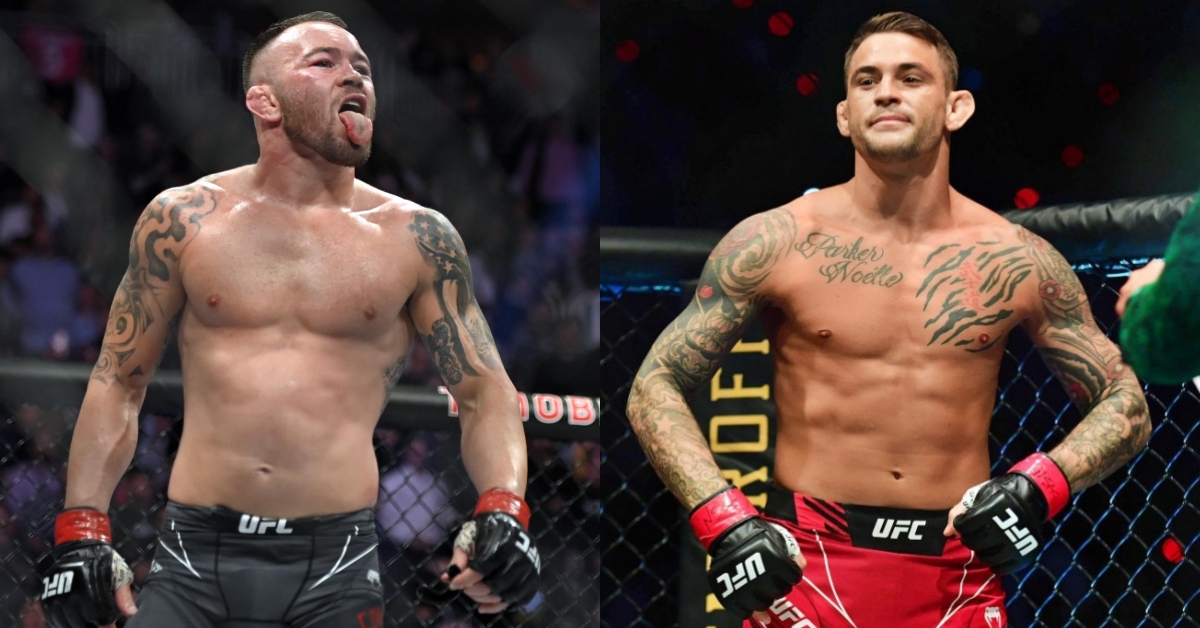 Former interim welterweight champion, Colby Covington has claimed his interim lightweight titleholder counterpart, Dustin Poirier, rejected the possibility of settling their rivalry as former American Top Team training partners, labelling the Louisana native a "p*ssy".
Covington, the current number two ranked welterweight contender, has been sidelined since he headlined UFC 272 back in March of last year, defeating former title challenger and prior ATT teammate, Jorge Masvidal in the pair's long-awaited grudge match.
As for Poirier, the Lafayette native turned in an impressive win over the veteran, Michael Chandler back in November of last year at UFC 281 at Madison Square Garden, wrapping up a rear-naked choke win.
The current number two ranked lightweight is scheduled to make his return at UFC 291 at the end of this month in Salt Lake City, taking on fellow former interim gold holder, Justin Gaethje in the pair's potential title-eliminator rematch. 
Colby Covington claims UFC approached him with a fight against Dustin Poirier
Welcoming the possibility of a grudge match with former training partner, Poirier in the future, Colby Covington, who is expected to make his Octagon comeback before the close of the year, claimed the former rejected the chance to fight him.
"From my side, I've been ready since day one," Colby Covington told Submission Radio during a recent interview. "Since the Jorge (Masvidal) fight, I've accepted every fight that's been offered my way. First it was Dustin (Poirier). They (the UFC) wanted to make that fight. They saw the potential and a big fight there and Dustin's a p*ssy. He's scared. He ran way from the challenge, now we know that he's all talk, he's no walk." 
Expected to challenge for undisputed welterweight gold in his return to the Octagon, Covington has been pegged to fight current champion, Leon Edwards in his comeback fight – with links to a showdown at UFC 295 in a co-headlining bout at Madison Square Garden in November of this annum.