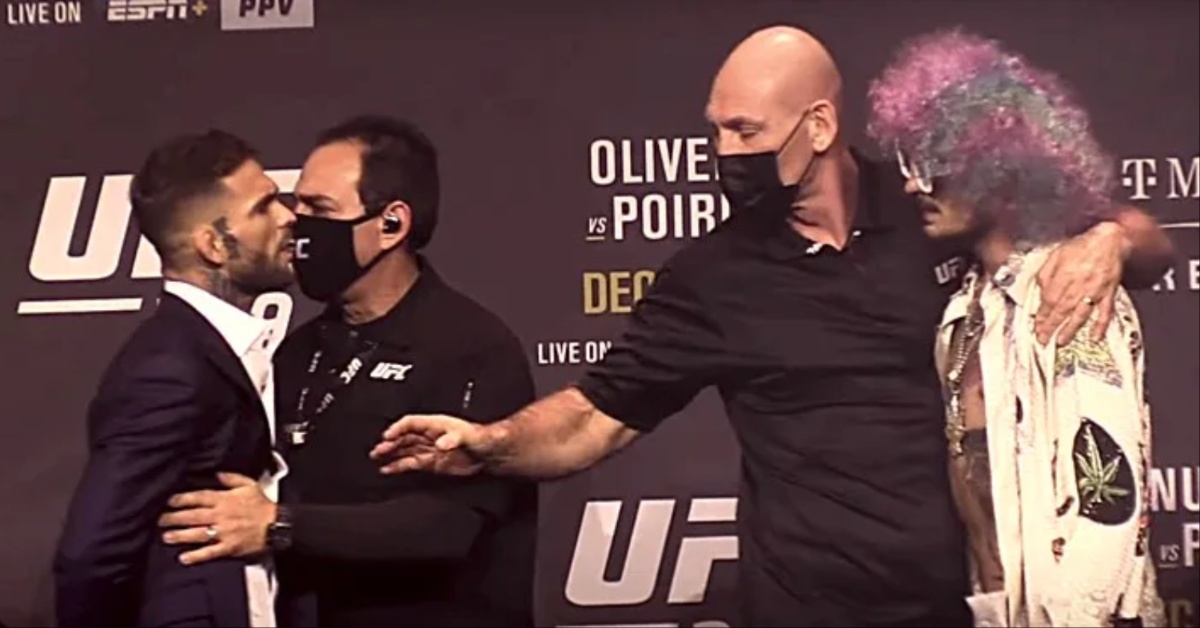 Former UFC bantamweight champion Cody Garbrandt still wants to settle his feud with one half of this UFC's main event, Sean O'Malley.
Garbrandt and O'Malley have had the fair share of back-and-forth's over the past few years, firing shots via interviews and social media as well as clashing at press conferences. At one point the fight did make sense, but since then the two career paths have gone in very different directions.
However, this hasn't stopped the two from chirping at one another and recently Garbrandt would send out one last challenge – angling for a fight should O'Malley lose to Aljamain Sterling this weekend.
'He has a weird infatuation with me you can get it once Aljo mops the canvas with you @SugaSeanMMA' – Cody Garbrandt via his Twitter
Sean O'Malley rules out Cody Garbrandt fight
In what was rather bleak reply, O'Malley did rule out the possibility of the fight taking plavce after Garbrandt suffered another knockout loss.
"Dude, Cody is not getting that fight," 'Suga' said. "When he said it, you could see it in his voice, it's like (mumbles). But that fight's not happening."
"It doesn't make sense for him to say that, you wonder if that's CTE. He's been knocked out five times in the last two years. … He was [the UFC champion]. That fight's not happening, at least not next. He needs to—it just doesn't make sense. It literally just doesn't make sense. If you look at his record. No, that's not next." (H/T MMA Fighting)
O'Malley is set to challenge Sterling this weekend for the undisputed bantamweight title.
Garbrandt was also originally scheduled to fight this Saturday at UFC 292, but was forced to withdraw from his fight with Mario Bautista.
How does a prime Cody Garbrandt do against Sean O'Malley of today?