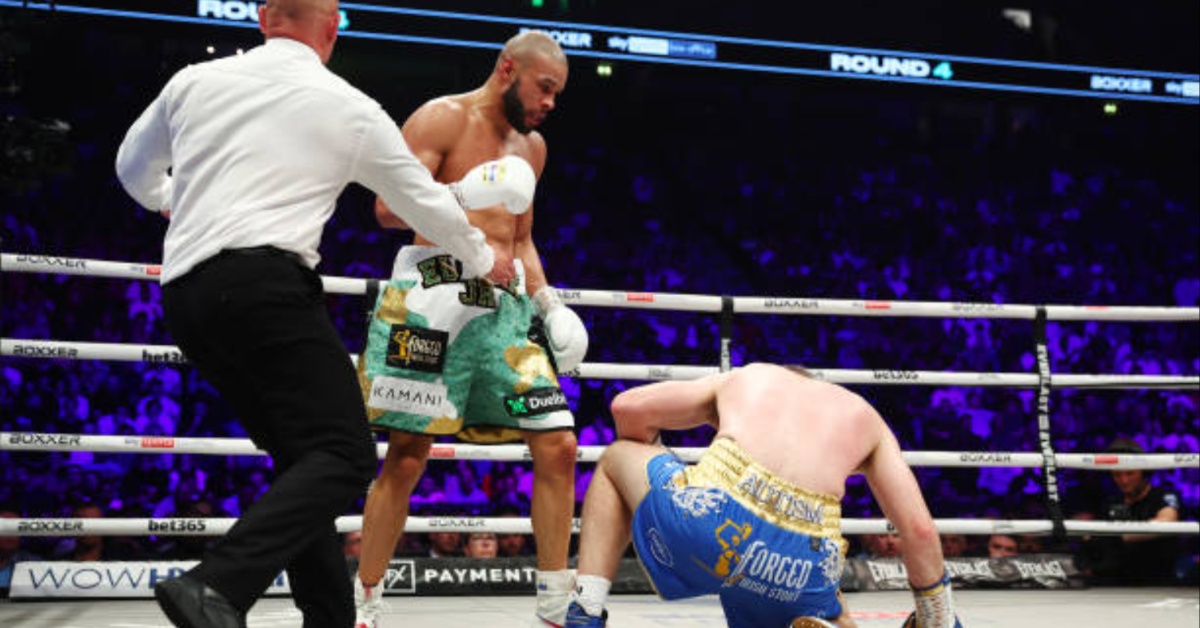 Former world championship holder, Chris Eubank Jr. has exorcised his demons tonight in Manchester, England — landing a tenth round TKO win over fellow former world title winner, Liam Smith in the pair's heated rematch — in the same arena as their bad-blooded January pairing.
Eubank Jr. — who saw his impressive six-fight winning run halted by Liverpool veteran, Smith back in January — was finished in spectacular fashion at the Manchester Arena, with the former landing a fourth round TKO win of his own.
However, tonight, the bitter rivals seemed oceans apart in terms of respective ability, with Chris Eubank Jr. — the son of former world champion and decorated veteran Chris Eubank Sr., dropped Smith early in the pair's rematch tonight in Manchester, as well as turning in a slew of round wins on each of the three judge's scorecards.
Pouring pressure on in the ninth round, Chris Eubank Jr. would successfully force the issue at the fight hit double-digit rounds, knocking Smith down once more in the tenth frame of their rematch.
Taking a standing eight count, Smith was eventually pulled from the action by referee, Kenneth Parker soon thereafter in the same round, with Eubank Jr. unleashing shot after shot on the Liverpudlian's guard and body at the ropes, landing a tenth round TKO win in the pair's rematch.
Below, catch the highlights from Chris Eubank Jr. stoppage win over Liam Smith