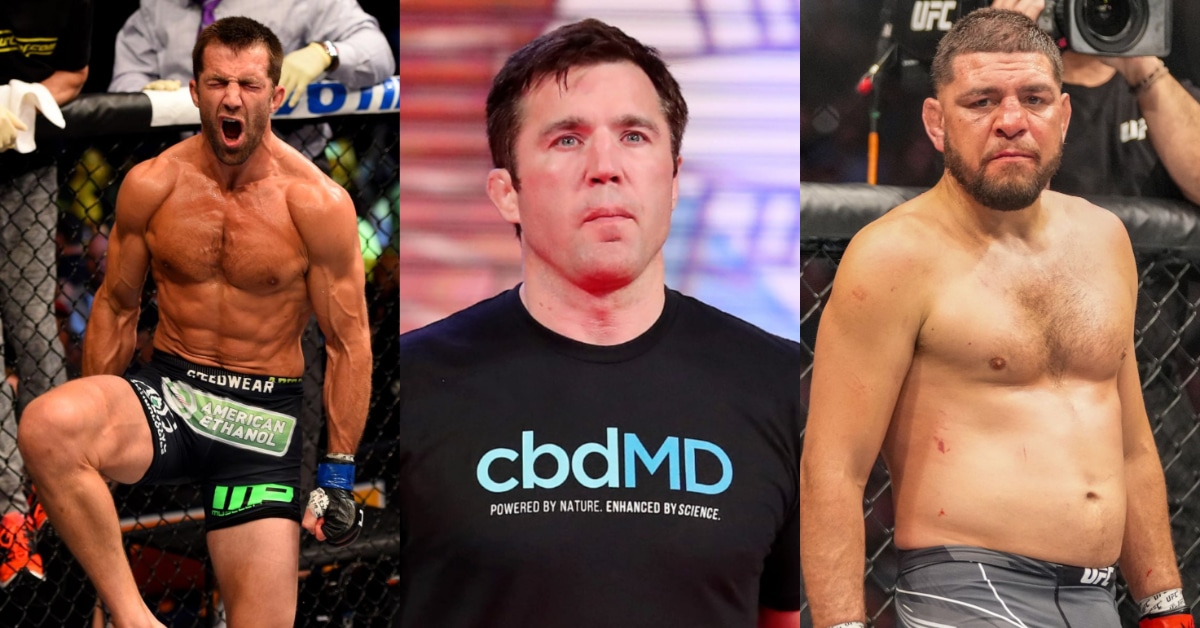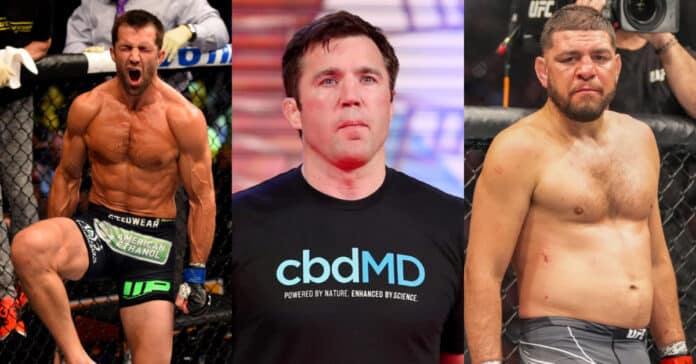 Josh Hedges/Zuffa LLC Getty Images
Former UFC title challenger Chael Sonnen believes that there are still matchups out there for fighters who don't fit the typical UFC career path anymore.
It is the natural order of MMA that we almost always see those once atop the sport, fall short against father time. Once seemingly unstoppable forces such as a prime Luke Rockhold lose their step, chins give way and the accumulative punishment of a lifetime of combat catches up to them.
Still, Chael Sonnen believes that there is still a spot at the table for those on the tail end of their careers. While UFC fights are typically reserved for the best of the best and those young and hungry looking to join them, Sonnen believes there are matchups for Rockhold should he choose to return.
"He's [Luke Rockhold] got his fight gear on," Chael Sonnen said on his YouTube. "He's got his gloves on and he says it could be an interesting 2023."
"The UFC is extremely difficult to compete in if you are not a champion or a contender. If you prove through opportunities, hard matchups, competitions that you're not one of the two, it's just a hard place to be at. I don't think that's true for Luke, I think they give him a match, I think he's special, I think he's different. I think that last performance alone, just out of respect gets him another match, but who would it be against?"
Sonnen would continue, naming fan favorite and former Strikeforce champion Nick Diaz as a viable option.
I think Nick Diaz is in a similar situation," said Sonnen. "The fans love him, the fans want him, his inactivity always puts that question mark there."
"It's an interesting match, you've got two guys from California, I don't know how they haven't crossed paths yet. Nick seems to make it clear that he's going to 185."
Is Chael Sonnen right? Should Luke Rockhold and Nick Diaz fight?