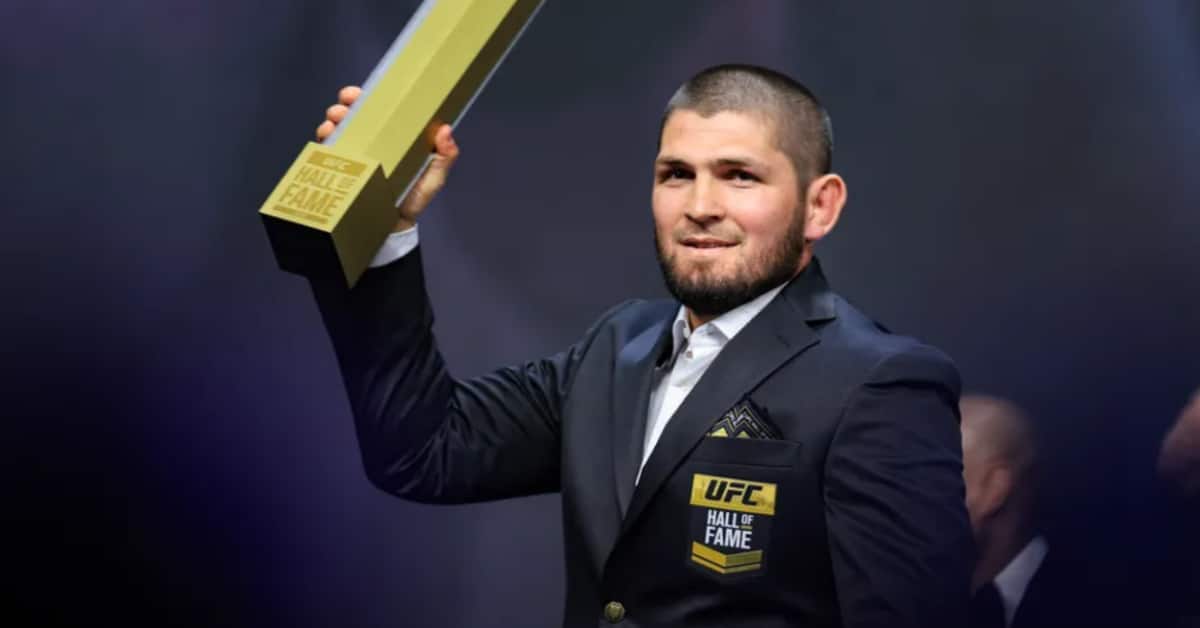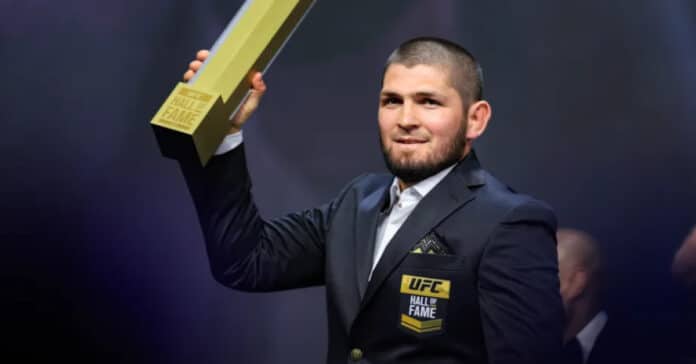 Mandatory Credit: Carmen Mandato
Former UFC light heavyweight title challenger, Chael Sonnen has expressed his fear that the legacy of former lightweight kingpin, Khabib Nurmagomedov may eventually be forgotten in the sport, as the latter prepares to walk away from coaching following his 2020 retirement.
Khabib, a former undisputed lightweight champion under the banner of the UFC, called time on his professional mixed martial arts career back in October 2020 following a submission win over then-interim champion, Justin Gaethje to successfully unify the lightweight crowns.
In the time since, Khabib has been continually linked with a return to mixed martial arts competition, however, has successfully turned his hand to the coaching aspect of the sport.
Alongside his own head coach, Javier Mendez at American Kickboxing Academy in San Jose, California – last year, along, Khabib coached both Usman Nurmagomedov, and Islam Makhachev to lightweight title victories under the banners of Bellator MMa, and the UFC, respectively. 
And ahead of UFC 284 next month in Perth, Australia – lightweight kingpin, Makhachev confirmed how Khabib Nurmagomedov would not be travelling 'Down Under' to corner him for his title defense against Alexander Volkanovski, amid speculation that the former champion is bowing out of coaching now too. 
Chael Sonnen fearful for Khabib Nurmagomedov's legacy in MMA
With the news of Khabib's likely exit from the sport entirely, former UFC middleweight light heavyweight title chaser, Sonnen, explained how he was worried fans and pundits would forget the legacy carved by the Dagestan native should he walk away from MMA.
"Khabib Nurmagomedov, guys – is this the last time we talk about him?" Chael Sonnen said on his YouTube channel. "Is that what's going on here? Khabib's out. Khabib's out of the industry… I don't know that that set in. When it was said, it didn't resonate with me – I guess I missed the degree. He's out. That what it appears, it's a very encompassing statement to say, 'I'm out of the industry.'"
""That might be the last we hear of Khabib, is that where we're at?" Chael Sonnen explained. "That would kind of be a very sobering moment, wouldn't it? That would be a lot to accept. Is this how we're saying goodbye to Khabib? Has he already said goodbye? I just feel like that's a massive story. I feel like the sendoff was inappropriate. I don't want to imagine this is the last time I say the words, 'Khabib Nurmagomedov' to you guys, but it might be." (Transcribed by MMA News)