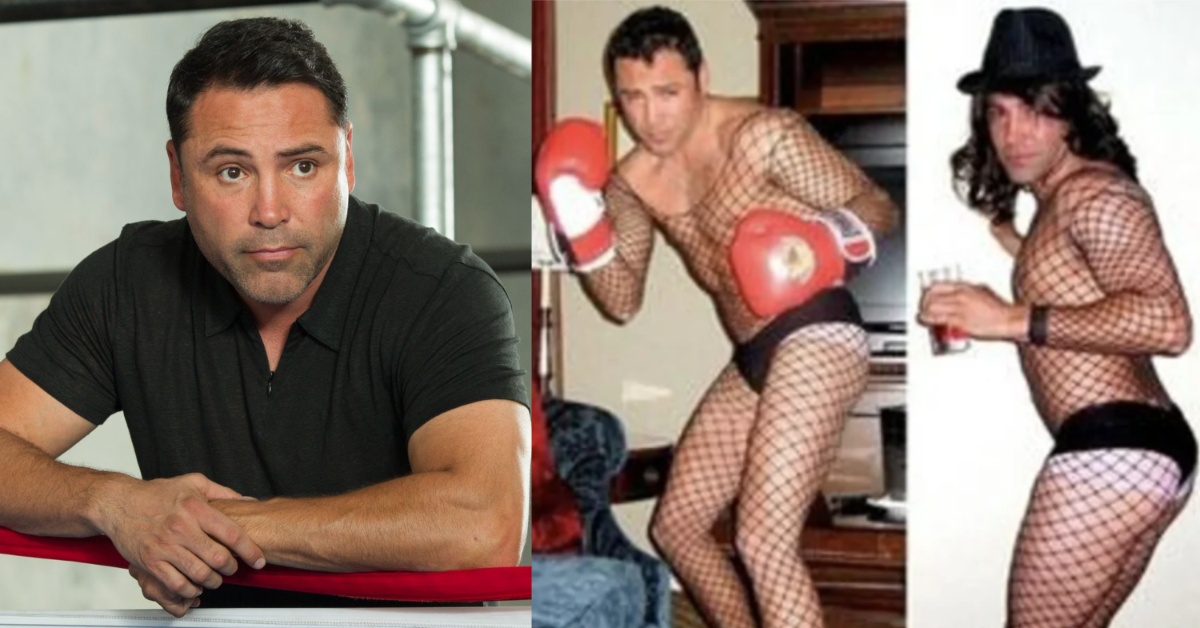 Oscar De La Hoya revealed that he and his team paid a photographic forensics expert to claim that his scandalous lingerie pictures were fake.
It's been more than 15 years since a series of photos featuring legendary boxer Oscar De La Hoya dressed in drag hit the web, but new details are regularly coming out about the incident courtesy of the man himself. Appearing on BET's Breakfast Club podcast, 'The Golden Boy' revealed that he was understandably embarrassed when the photos were released to the public, but felt that he had the resources to simply make it all go away.
"Yeah, it was obviously [embarrassing] and I was in pain because it happened so fast, but I knew in the back of my head, I have enough power and money to make it disappear," De La Hoya said. "I have people who are going to cover it up."
Oscar De La Hoya previously revealed that he had been blackmailed for millions of dollars by an anonymous source after being made aware that the pictures existed. He paid the money as requested, but much to his chagrin, the photos still made it into the tabloids. In response, De La Hoya opted to simply deny the photos were legit, going so far as to pay an expert to falsely sign off on their claim that the pictures were manufactured.
"It still came out and I remember saying, 'Sh*t, okay. My life is over.' Like, 'The Golden Boy' is tarnished. It's over. But then this machine came out, swept it all up, and we even got a forensic… I don't know what they call them, but he came out and said, some expert with photos and photoshopping and this and that, and he even said, 'You know what, these are not real.' We even did that."
After Years of Denying the Validity of the Photos, Oscar De La Hoya Finally Relented
Roughly five years after the photo came out, Oscar De La Hoya finally conceded, confirming that the images were real and were the result of a hard night of partying that he simply does not remember.
"I'm sure we've all done something here and there behind closed doors. Now, today I wish I would have known about it because I was probably sedated when that happened because I don't remember sh*t."
He continued, "Honestly, I don't remember. They are real. It was me, but f*ck. I don't remember."
By now, the infamous images are nothing more than a blip in boxing history, and can likely be summed up by a classic quote from heavyweight boxing icon Mike Tyson. "We all do dumb sh*t when we're f*cked up."