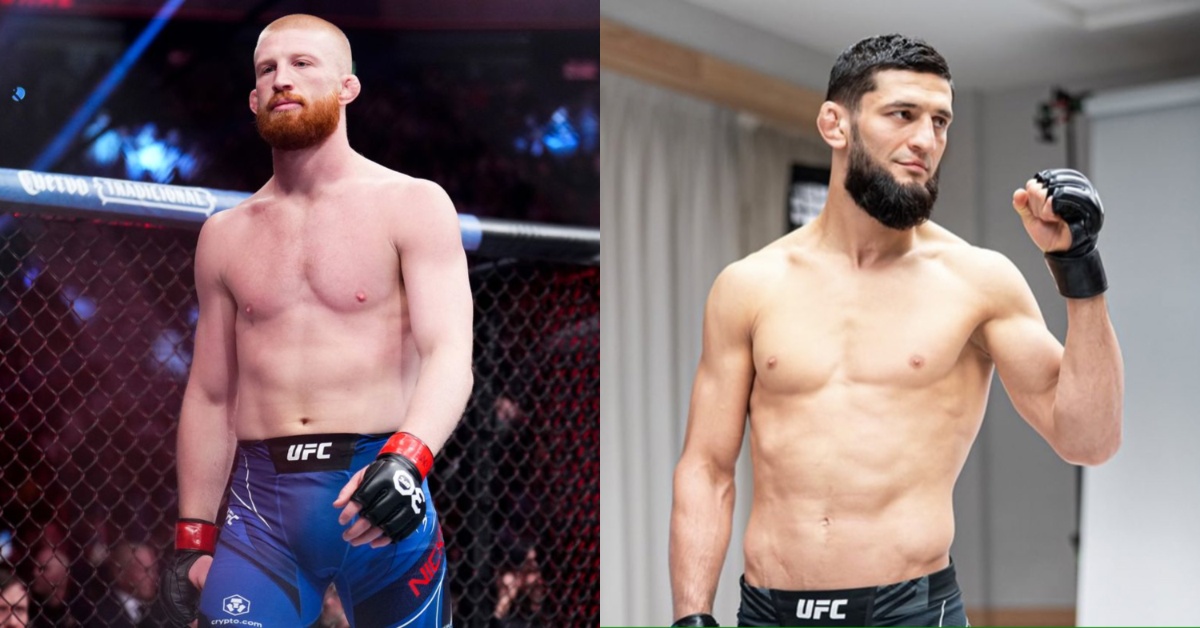 UFC middleweight Bo Nickal has his eyes set on a blockbuster fighter against Khamzat Chimaev.
While they may come from polar opposite backgrounds, Nickal and Chimaev have plenty in common. Undefeated, intimidating grapplers are both tipped to ascend to the highest point in the sport — a future fight between them with no slip-ups on the way has the potential to be massive.
In fact, the potential matchup has been discussed since Nickal burst his way into the UFC following his two fights on the Contender Series. While it is still far too early to build hopes up, the possibilities are tantalizing and discussion of the fight is inevitable. 
Bo Nickal doubles down on Khamzat Chimaev fight
Appearing on The MMA Hour, Nickal spoke on the potential matchup, something which he's done several times in the past. His story had not changed, he wants the matchup and has spectacular visions set out for it.
Everyone wants to see me fight Khamzat [Chimaev], I wanna fight Khamzat, but I think that we need to build more. He hasn't fought in a while," began Nickal.
"I would like to see him fight an 85er', I'll get a couple more fights… My goal with Khamzat has always been Allegiant Stadium, sell it out for the belt and blow the roof off that place when I smash that guy. I think it's gonna take a little more to build my reputation and get to where I want to be and for hi  to get where in order to make that fight what it deserves – the atmosphere it deserves."
Nickal is fresh off a win over Val Woodburn at UFC 290, while Chimaev is expected to make a return later this year.
Bo Nickal appearing on The MMA Hour
Who wins, Bo Nickal or Khamzat Chimaev?