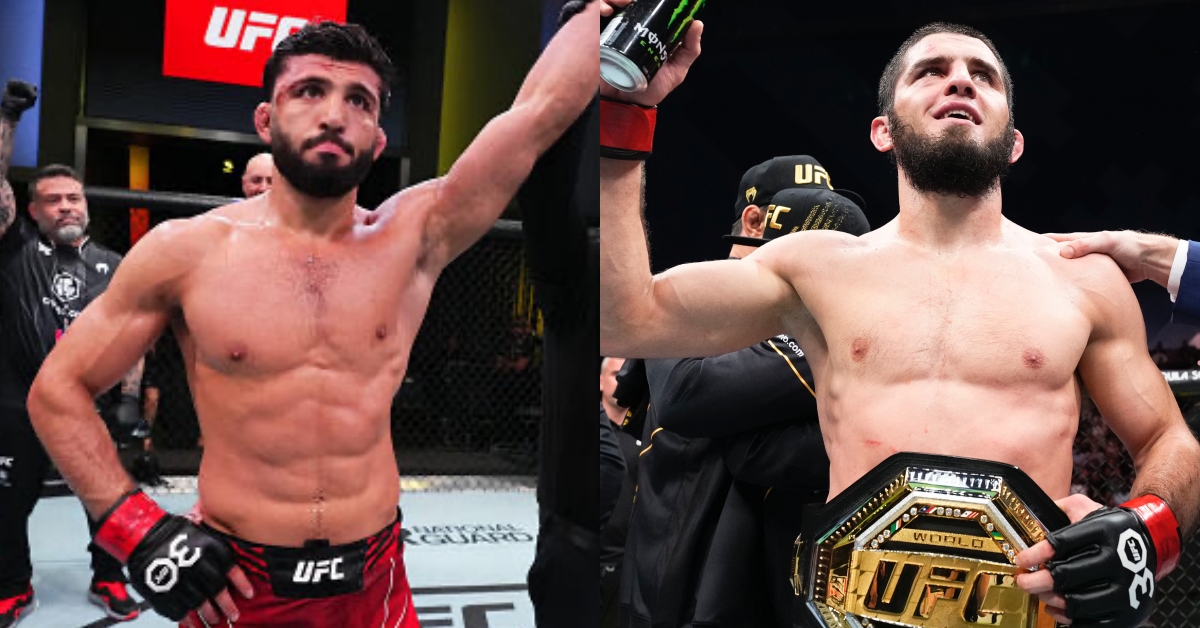 UFC lightweight Arman Tsarukyan sends message to Islam Makhachev following n his victory at UFC Fight night Vegas this past weekend.
At just 26-years-old, Tsarukyan is one of lightweight's best talents and has been tipped for success since entering the promotion. Fantastic grappling, nice kicking game and just a generally solid all-round fighter, Tsarukyan has supposedly struggled to get big name opponents. This past weekend 'Ahalkalakets' had to settle for unranked Joaquim Silva, coming in as a -1100 favrioute and ultimately stopping Silva in the third round.
Tsarukyan seems desperate for a big fight, and following his win called out pretty much everyone who is ranked in front of him.
Arman Tsarukyan eyes Islam Makhachev rematch
No ranked No.8, Tsarukyan is potentially just two or three wins away from a title fight, and with current form even in a over year it could very likely come against reigning 155lb ruler, Makhachev.
Tsarukyan and Makhachev have squared off before, fighting in April of 2019, which was the Arminaian's UFC debut. While in a losing effort, Tsarukyan fought well and made it a competitive scrap, with many believing that he was Makhachev's toughest test before coming champion.
Now a rematch is within spitting distance and Tsarukyan is fired up for it.
Definitely I have a message (for Makhachev). Islam, I'm coming, I'm coming for you," Tsarukyan said to Full Send MMA. "The rematch definitely goes good. I think fight of the year, maybe, because my skills is good, his skills is good. If I'm gonna have a full training camp, I'm gonna stop him because I believe in myself."
Arman Tsarukyan talks to Full Send MMA following his with over Joaquim Silva at UFC Vegas
Who do you want to see Arman Tsarukyan fight next? How far is he from a title shot?