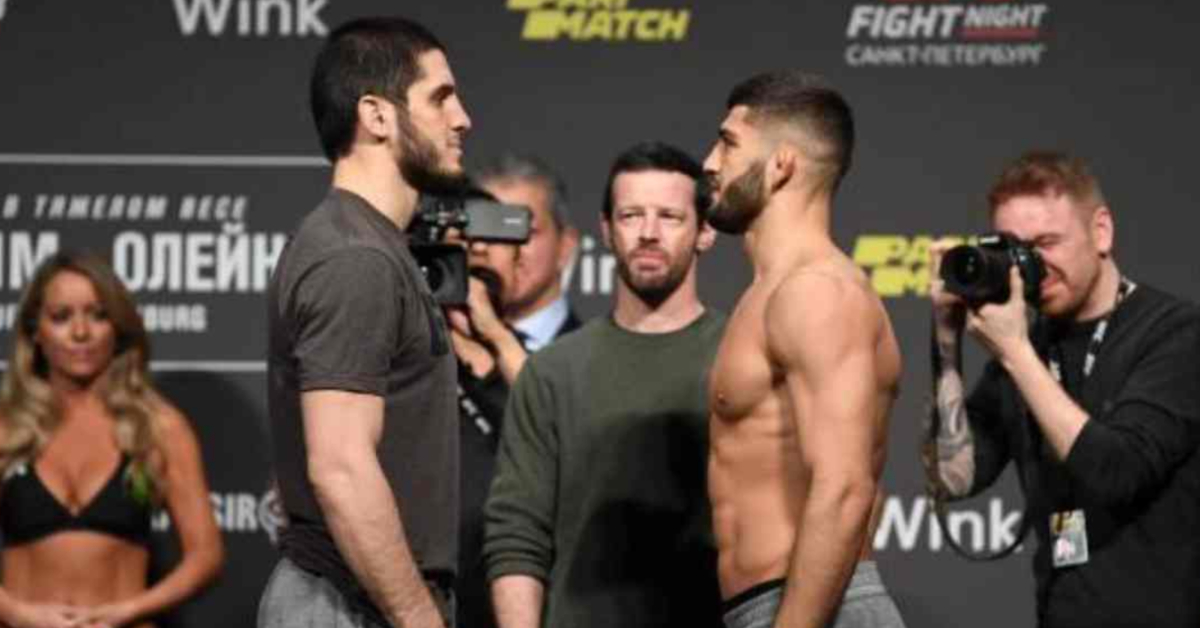 UFC lightweight superstar Arman Tsarukyan is now hungry for a rematch with the current lightweight champion Islam Makhachev at UFC 294.
Tsarukyan was last seen in action fighting at UFC Vegas 75 less than two weeks ago. Tsarukyan would call out Makhavhev in his post-fight interview and would exit the cage with another impressive finish on his resume. He was leaving the arena with a clear statement made that he is indeed ready for title contention after his terrific performance against Joaquim Silva.
MMA journalist James Lynch had the time to catch up with Tsarukyan after the madness that was UFC Vegas 55 on behalf of LowKick MMA. In their interview, 'Ahalkalakets' described just how badly he wanted the rematch with Makhachev.
"That fight makes sense," Tsarukyan told Lynch. "I think just me (only I) can beat him in this division. It's my opinion ya know. I wanna get that fight and that's why I gotta call him (out) all the time after fights."
Arman Tsarukyan talks about a potential Islam Makhachev rematch at UFC 294
"It's like almost (a) dream fight for me now," Arman Tsarukyan continued. "All of my focus is to be a champion. That's why I called him out. And we'll see, maybe next year we're gonna fight with each other. And, I want to see my improvements. I want to see my skills. And that fight, I think that's the most competitive fight for me."
When asked about how the rematch would go, Tsarukyan was very confident about his improvement. He pretty much explained how in his opinion, he beats Makhachev in every aspect. He mentioned how some fans believe Makhachev will dominate him and reign victorious over him once more, but Tsarukyan isn't very worried. He simply said everybody is entitled to their own opinions, and he hopes to be able to prove himself and test his abilities against the UFC lightweight champion in what would be an epic rematch.
How do you think Arman Tsarukyan will fair against Islam Makhachev?