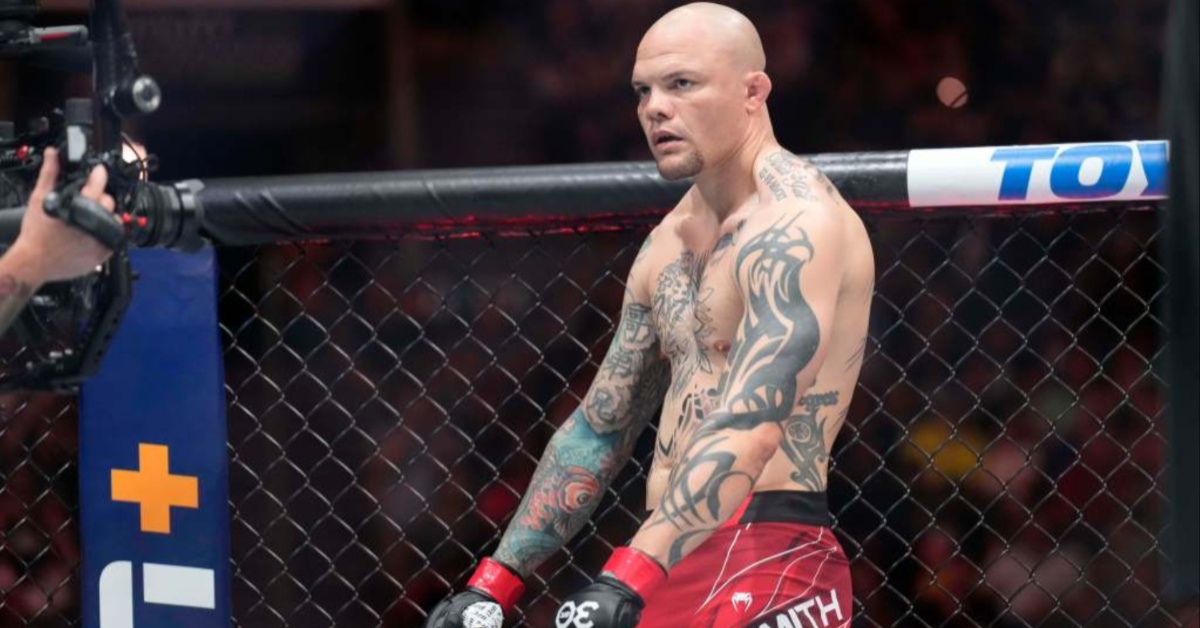 Slated to co-headline UFC Singapore this weekend, one-time light heavyweight title challenger, Anthony Smith still retains plans to eventually lift Octagon gold, all while openly discussing his lapses throughout his tenure in the Dana White-led organization.
Set to return to the Octagon this weekend in Kallang, Nebraska veteran, Smith co-headlines the 'Fight Night' billed event – taking on former foe, Ryan Spann in an important rematch.
Sidelined since suffering a one-sided decision loss to Johnny Walker at UFC Fight Night Charlotte back in May, Smith managed to land a first round rear-naked choke win over Spann back in 2021, which came as his third victory as part of a three-fight winning run, and ultimately, his most recent triumph inside the Octagon.
Anthony Smith opens up on career mistakes ahead of UFC return
Attempting to remain within the light heavyweight top-10 this weekend, Smith admitted that he still planned to go one better and achieve title success which he missed in a 2019 fight against current heavyweight kingpin, Jon Jones, post-UFC Singapore.
"The whole reason I'm still here and still in this journey is the title," Anthony Smith told assembled media ahead of UFC Singapore. "The second that I think that I can't win it or that it's too far out of reach, then I'll be done doing this."
"I've been a bit inconsistent," Anthony Smith explained. "I think at times I show up, and it's clear I can beat anyone in the world, and sometimes I show up and sh*t the bed. So I've just really been working on my consistency. I think that's what it comes down to: my focus and just trying to bring the best product every time. As I've gotten older, I've had to adjust some of my training and approaches and recovery stuff. It's just a learning process." (Transcribed by MMA Junkie)
As part of that aforenoted three-fight winning run, Smith, 35, landed consecutive victories over both Devin Clark and Jimmy Crute, to go with his Performance of the Night submission win over the above-mentioned, Spann. 
Can Anthony Smith land light heavyweight gold before his UFC time is up?