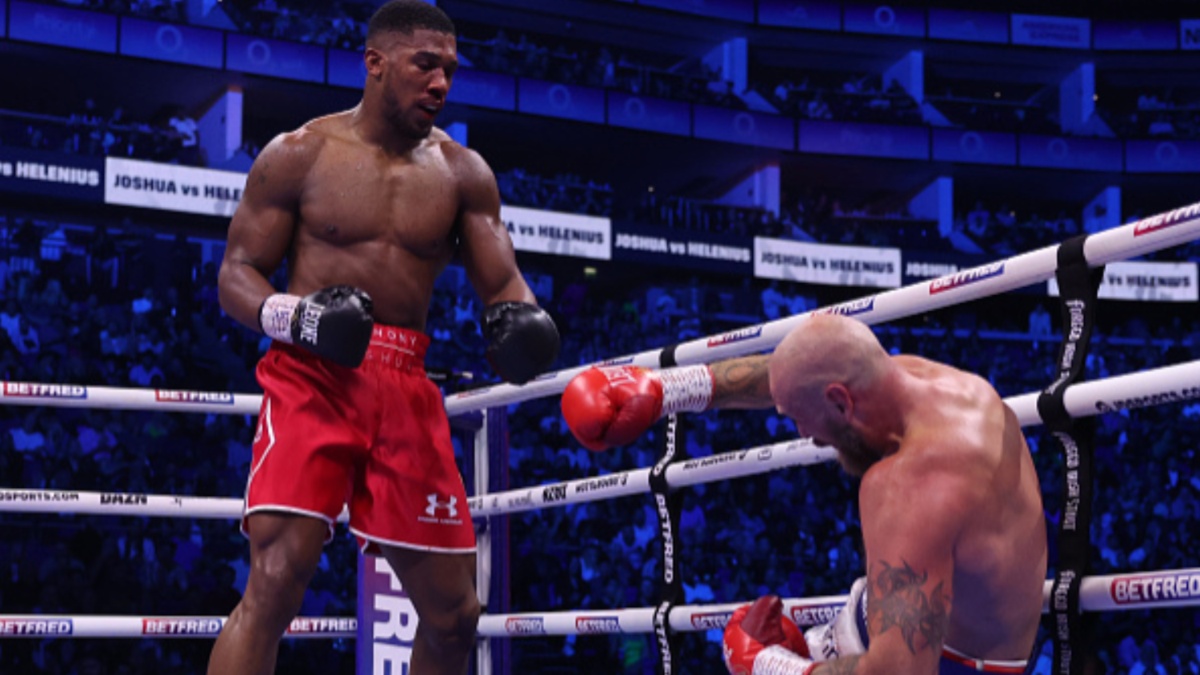 After a successful outing against Robert Helenius that ended in a knockout victory, Anthony Joshua is very hungry for a clash with one of the hardest hitters in the game: Deontay Wilder.
"Anytime is a good time to fight. It's only a fight, don't matter who it is. It could've been Wilder eight years ago, or Wilder now," Anthony Joshua would say nonchalantly after his victory over Helenius.
The UK boxing phenom has had his busiest year in boxing since 2019, back when he suffered an upset loss to Andy Ruiz Jr. and wanted to run it back as quickly as could be done. Joshua would go on to be victorious in the rematch, and as of now, a trilogy fight has not taken place yet.
Since then, Joshua has maintained a track record of fighting just once a year. He'd go on to pick up wins against the likes of Kubrat Pulev, Jermaine Franklin, and now, Robert Helenius. Next up, If Joshua gets his way, will be Deontay Wilder.
Anthony Joshua wants Deontay Wilder next, focused on smashing his head in
"It is what it is at the end of the day, it's only a fight, and boxing wins," Anthony Joshua continued. "So roll on, really. It's no worry to me when it is. Im just happy we can get the fight going, and I think people appreciate that."
"I'm doing my best to keep heavyweight boxing on the map. It's all the same shit. We're gonna fight and what will be, will be. I can't look back and say what would be, what would've been. I'm just focused on fighting him now. That's it, that's what I'm focused on… I'm not trying to compare what would've been, that's a weakness. I'm just focused on smashing his head in now."
How do you think a fight between Joshua and Deontay Wilder would play out?