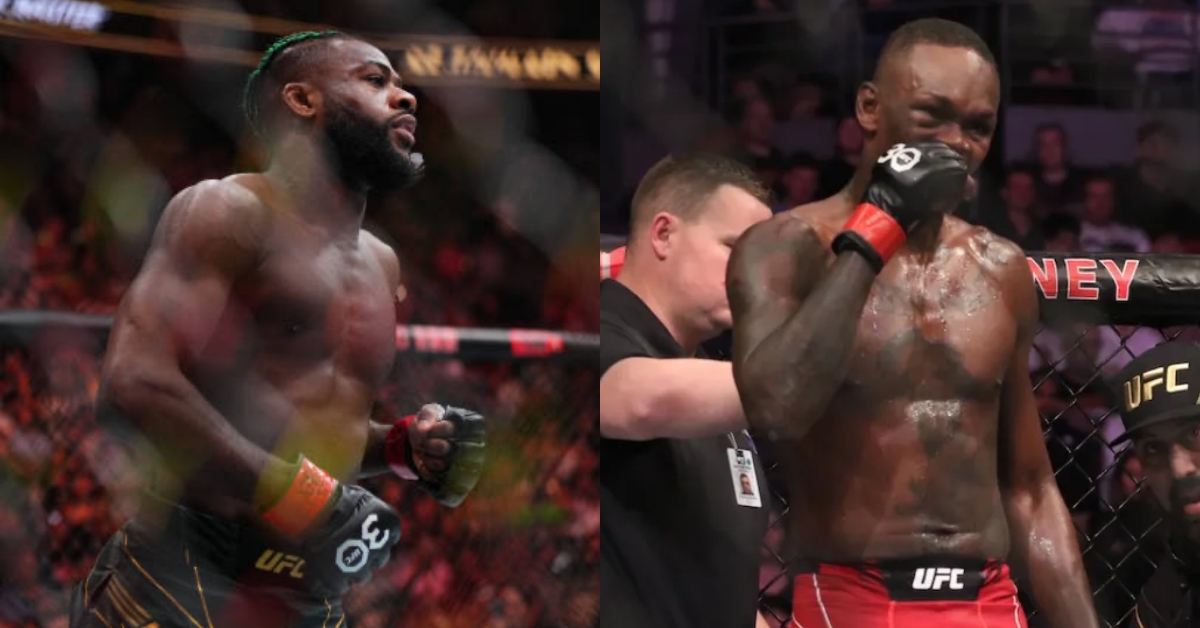 Former undisputed bantamweight champion, Aljamain Sterling has questioned recent talk of an immediate title fight rematch for former two-time middleweight gold holder, Israel Adesanya – and why that same sentiment does not surface for him, despite his dominant run atop the 135lbs division.
Sterling, the current number one ranked bantamweight contender, headlined UFC 292 back in August, dropping his divisional crown to the incoming, Sean O'Malley – in the form of a second round TKO loss to the Montana native in Boston, Massachusetts.
And in the immediate aftermath of Sterling's loss, O'Malley has instead, welcomed the possibility of rematching fellow card victor, Marlon Vera as soon as UFC 296 in December – in a rematch for the Chone native.
Furthermore, dropping his middleweight championship in one-sided fashion earlier this month to the outspoken, Sean Strickland, former two-time division champion, Israel Adesanya appears to be pegged to challenge for gold immediately once more, per UFC CEO, Dana White.
Aljamain Sterling calls double standards from UFC brass after title loss
And as far as Sterling is concerned, double standards appear to be at play for him, questioning why he has not been considered for an immediate re-run against O'Malley – whilst Adesanya, who has now lost his middleweight championship twice in the space of a year, has been.
"If we're gonna talk about giving instant rematches, you give a guy who lost two fights in the same title reign – so he won the belt, he lost, beat the guy, and then came back and lost again to another guy," Aljamain Sterling said on his official YouTube channel. "So, it's like, how are you giving him (Israel Adesanya) another title shot?"
"And yhen you tell me that I don't deserve it?" Aljamain Sterling explained. "That's all I'm saying. I'm not knocking Izzy. Izzy, if they [the UFC] give you the title shot, brother, take that sh*t and run. But what I'm saying is, how do you get it and I don't? If the fans, Dana (White), whoever can justify that to me and I could be like, 'Alright, I can see the point.' But I don't see the point." 
Do you agree with Aljamain Sterling's call for a UFC title rematch?