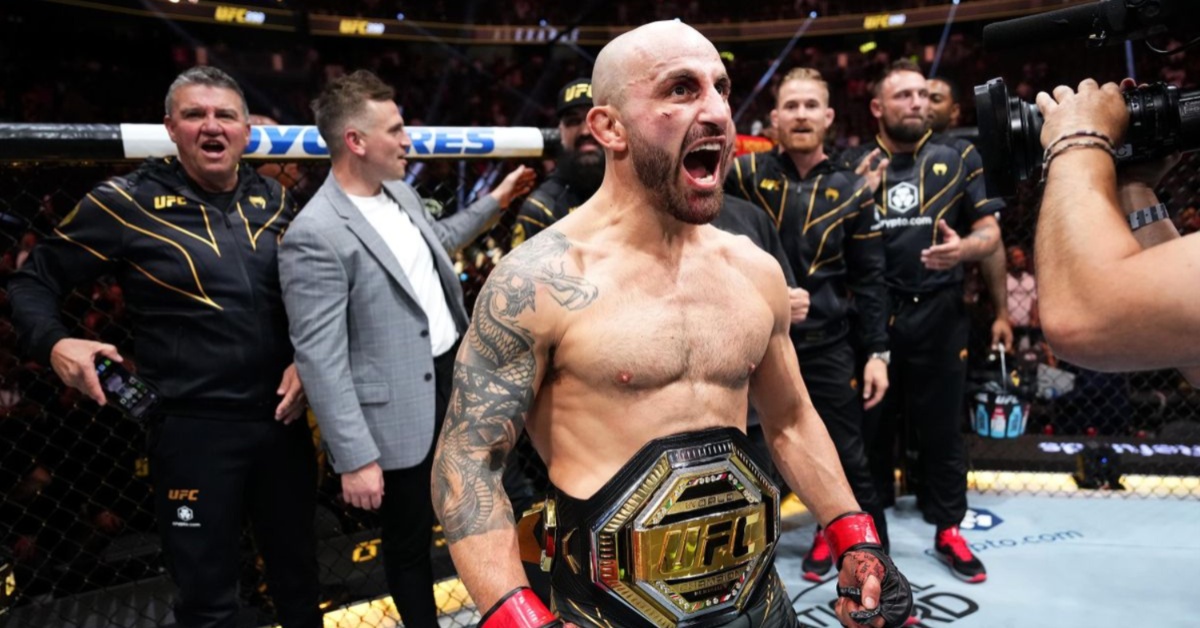 Off the back of his stunning UFC 290 title unification win over former interim titleholder, Yair Rodríguez over the course of the weekend, undisputed featherweight kingpin, Alexander Volkanovski has been branded the "most unbeatable guy in the world" by lightweight veteran, Michael Chandler.
Volkanovski, the current undisputed featherweight champion, also landed as the pound-for-pound number one fighter under the organization's banner following UFC 290 – seated next to his heavyweight titleholder counterpart, Jon Jones.
Turning in a vintage display during his International Fight Week main event clash with Mexican striker, Rodríguez, Volkanovski defeated the Chihuahua challenger with a third round finishing sequence, laying waste to the former with a slew of ground strikes.
Michael Chandler heaps plaudits on UFC 290 winner, Alexander Volkanovski
Striking his fifth successful title defense with his stoppage success, Volkanovski, who has welcomed both a lightweight title re-run with Islam Makhachev, as well as a featherweight stay against Georgian talent, Ilia Topuria, the Australian has been showered in praise by ex-Bellator gold holder, Chandler, off the back of UFC 290.
"Is Alexander Volkanovski unbeatable?" Michael Chandler asked on his YouTube channel. "Alexander 'The Great' ist just that. I break it down to three C's why I think Alexander Volkanovski is the most unbeatable – not just unbeatable champion, but the most unbeatable guy in the entire world. There's a reason why's the pound-for-pound number one."
"I break it downt o three C's," Chandler explained. "Completeness, cardio, and composure. He is the most complete fighter that we have on the roster in the UFC. The most complete fighter in the entire world. The ability to be at home and be two to three to four steps ahead of his opponents in every single position in a fight. On the feet, navigating and negotiating the distance. Navigating and negotiating the striking. His plethora of strikes that he has. Very basic. He doesn't try to get crazy out of his comfort zone even with how dominant he has been." (Transcribed by MMA Fighting)