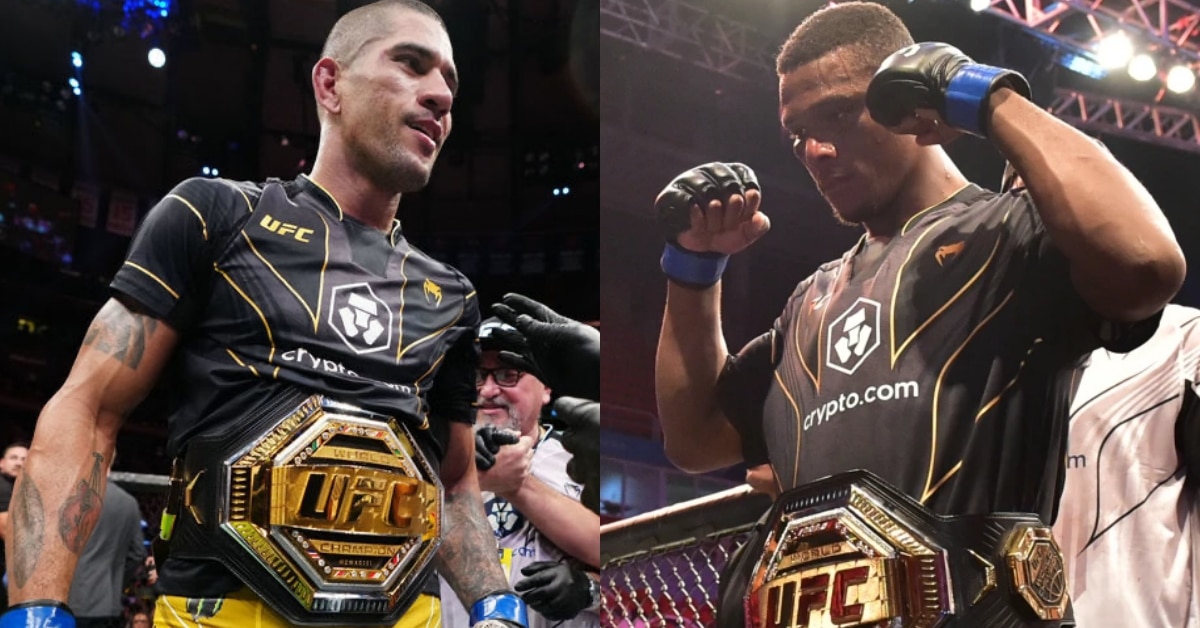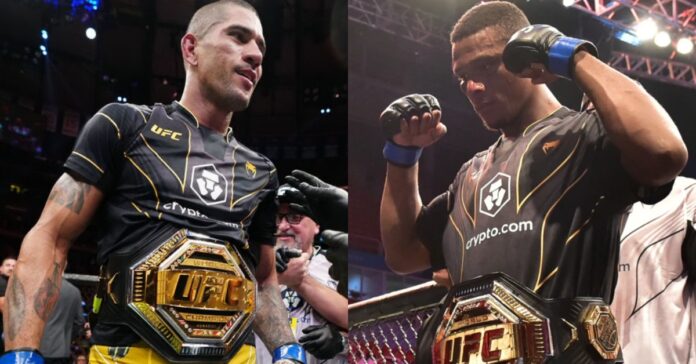 Mandatory Credit: Zuffa LLC & Jason da Silva – USA TODAY Sports
Reigning UFC middleweight champion, Alex Pereira has been tipped to make an eventual light heavyweight move during his time with the organization – by his training partner, Glover Teixeira, who suffered a title fight loss to Jamahal Hill at UFC 283 last night.
Pereira, the current undisputed middleweight champion, managed to land his undisputed status back in November of last year at Madison Square Garden – defeating Israel Adesanya with a fifth round TKO in their main event clash.
In the time since, the Sao Paulo striker has been linked with both an immediate title rematch with Adesanya, as well as a championship clash opposite former gold holder, Robert Whittaker, ahead of an expected April Octagon comeback.
"I want to come back in April or May," Alex Pereira told ESPN through an interpreter during a recent interview. "I will be ready for those dates. There's nothing in the works now, and I know probably it's going to be Izzy (Israel Adesanya) with a rematch, or probably Robert Whittaker."
Featuring in the corner of Minas Gerais veteran, Teixeira last night in Rio de Janeiro, Alex Pereira has since been tipped to fight for light heavyweight gold in the near future – after his teammate dropped a unanimous decision (50-44, 50-44, 50-44) loss to the Dana White's Contender Series alum.
Alex Pereira tipped to make light heavyweight title move following UFC 283
"In reality, I think I'm too tough for my own good," Glover Teixeira said through an interpreter. "Too tough for my own health. I can't keep up anymore. I'm gonna focus my energy on Alex Pereria, on 'Po Atan'. He's gonna keep his [middleweight] belt for a while and then go up to light heavyweight."
Previously holding undisputed light heavyweight gold during his kickboxing career under the scrutiny of GLORY, Pereira has competed exclusively at the middleweight limit during his four-fight UFC tenure – stopping the trio of Andreas Michailidis, Sean Strickland, and the aforenoted, Adesanya, in between a decision win over Bruno Silva.